Bathroom Water Heaters


If there's one thing that any functional bathroom should have, it's continuous and instant hot water on tap when required. From hospitals and schools through to multi-storey corporate buildings and everything in between, it's important to have running hot water reliably available and accessible to all in the building. But in these budget and environmentally conscious times, you'll also want your bathroom hot water heater to be energy efficient and cost-effective. MicroHeat specialises in the design of affordable, energy efficient bathroom water heaters nation-wide. We can provide you with a reliable and sustainable solution that delivers hot water to all bathrooms on the premises.
Water Heaters for Bathrooms of All Sizes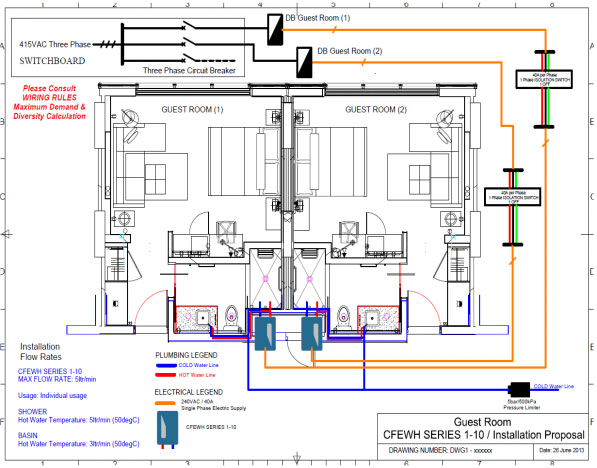 Experience the difference that our bathroom water heaters' digital technology makes to the effectiveness of your hot water system and your energy bills. Instead of heating up the water using elements, our bathroom water heating appliances directly energise the water, allowing it to heat up from the inside out. The transfer of electrical energy to the water is what makes the water heat up. This means that all of the supplied energy is being used effectively, creating a more efficient heating solution. This also removes the risk of heating elements burning out and failing, resulting in a more cost effective hot water service.
For small bathrooms, either a single or double unit hot water system installation might be sufficient. These typically accommodate single or multiple hand basins in the one bathroom, and can provide enough pressure for either a low or high-flow shower.