About Our Direct Energy Transfer Technology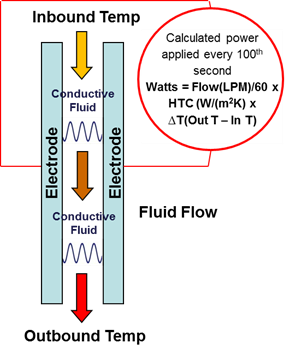 The demand for safe and efficient water heating systems that are sustainable and environmentally friendly is higher than ever. Fortunately, MicroHeat takes great pride in staying at the forefront of new water heating technologies and innovations. We've developed next generation direct energy transfer technology, successfully applying it to on-demand instantaneous and continuous-flow electric water heating. Our globally patented advancements are a world first, making our water heaters some of the most highly sought after for home and business owners, builders, architects, plumbers and electricians.
Safer & More Reliable
Unlike conventional electric water heaters, MicroHeat's molecular heating technology does not rely on heating elements. Instead, our cutting-edge water heating systems work via the use of electrodes. This innovative technology exploits the natural electrically conductive properties of water to heat it almost instantly, with little to no lag involved. As a result, the heater doesn't suffer the same issues or failures as existing heating element technologies such as overheating, burnout and scale.
Instantaneous flow of hot and warm water temperatures is delivered safely and continuously thanks to our electrode water heating technology. Heaters also come with the latest features such as digital control systems that accurately monitor and repeatedly react to changes in the characteristics of the water being heated 100 times a second. You can rest assured that our heaters are safe to use and highly efficient, which has the added benefit of reducing costs, wastage and carbon emissions.
When you choose MicroHeat, you'll get access to a completely new generation of continuous flow hot water products that are safe, sustainable, robust and technologically ahead of the competition.
Other Applications
MicroHeat electrode direct energy transfer technology also provides a unique opportunity to benefit from electrochemical water disinfection applications. Here, disinfection species, such as Hydroxyls, are generated on the electrode surface which then mixes with the water. This disinfects the water by killing bacteria and viruses, which is applied to both cold drinking water and heated water scenarios.
MicroHeat direct energy transfer technology also provides a more efficient system for heating coolant in Electric vehicle Thermal Management circuits Automotive Fluid Heating Application.  Here, the technology is lighter, faster, more efficient along with many other benefits and features will ensure longer battery driving range than other existing technologies on the market.
This technology also has many other applications, including the replacement of sheathed element and bare element heating systems found in multiple applications and industries. Our unique molecular heating technology forms the basis of the next generation of electric water and fluid energy transfer applications, setting us apart from the competition.
Check out our contact page and get in touch with us today for more information about our electrode water heating technology.