Kitchenette / Kitchen Water Heater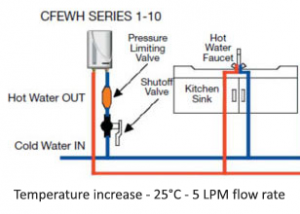 Hot water in the workplace kitchen is a must for many reasons, whether it's for cleaning, sanitising cutlery and crockery or even just making a Cup-a-Soup® on a quick break. There's little else that is as frustrating as discovering there is no hot water. Many older kitchen water heater systems are old and outdated, possibly including a heater element that has finally seen its last days and is no longer able to perform. If your workplace kitchen is missing out on continuous hot water because of a poorly performing unit, consult Melbourne's specialists in instantaneous water heaters at MicroHeat.
The Ideal Solution for Your Workplace Kitchenette
The compact design of the MicroHeat instant water heater makes it the perfect option for your workplace kitchenette as it is small enough to be installed at the point of use (under the sink is a common location). We offer a selection of models; some enabling the installer to set the temperature anywhere between 20 and 50 degrees while others can only be adjusted by the user when they find the right setting at the tap. Unlike other kitchen water heaters that use a heating element to heat up the water, ours use direct energy technology; advantageous because it heats the water quicker and in line with Australian Standards, without the possibility of generating any pollutant by-products. This means cleaner, healthier water for you.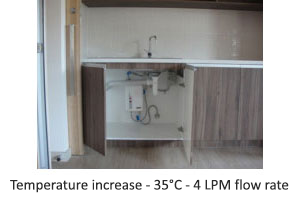 Speak to a MicroHeat Professional Today
Don't put up with a sub-standard kitchen water heater in your workplace any longer; get in touch with MicroHeat and discover the difference an instant water heater electric model can make to your daily work routine. To learn more about how we can help you, give us a call on 1300 981 325 or email info@microheat.com.au.